Location
Fletcher Hotel-Restaurant Jan van Scorel
Heereweg 89
1871 ED Schoorl
Public transport
Do you want to travel to our hotel by public transport?
Hotel location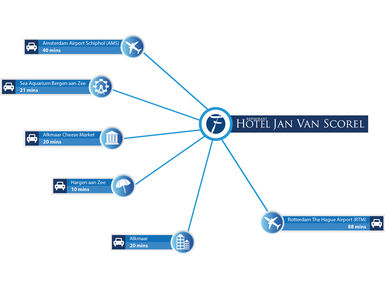 Parking
Ample parking is available in the grounds of the
hotel which you can use for an additional fee.
It costs €7.50 per night to park, up to a maximum 
of €22.50 per stay. You can also park in the vicinity of the
hotel.